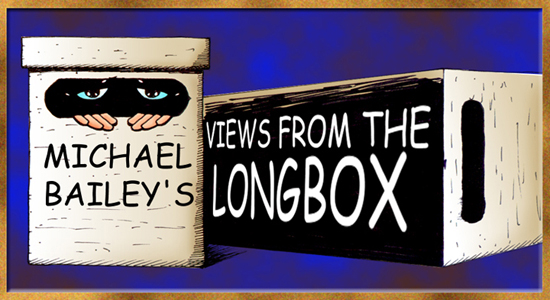 Views From The Speed Force: Flash Rebirth #3
Welcome to the third installment of yet another Views From The Longbox mini-series.  For the next five months or so my semi-regular co-host the Irredeemable Shag will be recording some special episodes outside of the normal hustle and bustle of Views to talk about the Geoff Johns/Ethan Van Sciver fueled Flash: Rebirth.  In this third episode Shag and I disagree about the middle part of this issue, talk more about Iris' age and even go into how Previews can be used for good…and evil.
Two very cool Flash blogs that you should check out are Speed Force written by Kelson and Crimson Lightning narrated by Dixon.  Both are a wealth of information.  Speed Force is the companion blog to Flash: Those Who Ride the Lightning, which is the best site for the Flash legacy on the web, so be sure to check those out.
When not clowning around with me Shag can be found at either Once Upon a Geek, his week daily blog, or Firestorm Fan, where Shag gets a chance to express his man crush on the flame headed one.  Both are well worth your time and attention.
As usual you can contact me by clicking here or commenting below.  You can also make a post or leave feedback over at the Views From The Longbox Forums, brought to you by the Geek Out Loud Forums.  In addition to all of that you can become a member of the Views From The Longbox Corps over on Facebook and feel free to friend me when you do.  And remember to check out my sponsor at In Stock Trades for all of your collected edition needs.