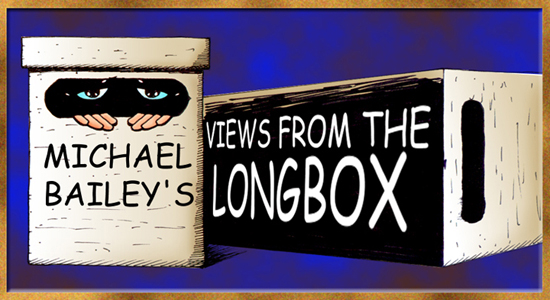 Episode 59 B: Death in the Podcast Part 2
This week I am splitting the conversations into two parts because once again I had a conversation that couldn't be contained by a single episode!
(Cue dramatic music)
Actually the original plan was to talk for only just one hour things didn't work out that way because they never work out that way.  I could plan on talking for only twenty minutes and four hours will go by.   That's just how things go for this podcast.  I don't know if that is good or bad or not.  Only time and the audience will tell.
In any case this week I team up with my semi-regular co-host Shag to mark the twentieth anniversary of the seminal Batman story Death in the Family.  Yes, two decades have gone by since a poll was taken to determine the fate of the Jason Todd Robin and Shag and I look at it from all angles.  Sure this story has been kind of rendered moot but there is still much to discuss.  In this second part Shag and I continue our look at the story and end things by talking about the ramifications of this story.  We also tease about an upcoming episode as well, so there's that.
In case you were curious the music at the top of both parts of this episode is from an album put out in the Sixties by Sun-Ra records and featuring the sensational guitars of Dan and Dale.  The album is pretty awful but the track Robin's Theme seemed somewhat appropriate.
Links
Once Upon a Geek: The Irredeemable Shag has a blog and this is it.  Shag posts Monday thru Friday (mostly) about comics and Dr. Who and all manners of geeky subjects.
Batman Yesterday, Today and Beyond: The best Batman site I have come across on the web.  This thing is to Batman what the Superman Homepage is to Superman.  Comics, movies, television…it's all here.  A very impressive site.
Bat-Blog: Batman Toys and Collectibles: A very enjoyable blog that centers around the more collectible side of the Dark Knight.  Tommy runs a pretty swell blog and covers vintage toys, cartoons, comics and more.  He also holds contests from time to time, which is pretty darn cool.
The Bat Pages: I kid you not this is the most impressive site dedicated to the sixties Batman series that I have ever seen.  Seriously.  Just click on the link.  It is freaking awesome.
Batman Movie Online: A great resource for the films of the eighties and nineties.  Another very impressive site complete with a forum and up to date info on DVD and other releases.