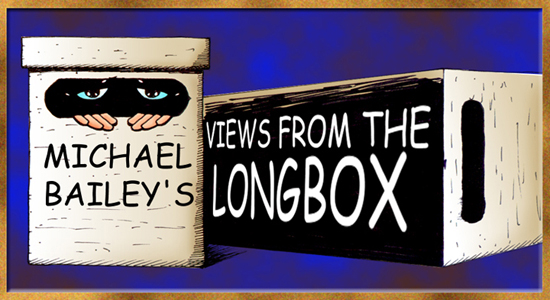 Views From Sector 666 Episode 1
You would think that a guy that for some reason can't keep a regular schedule wouldn't want to start another "mini-series" but here we are with Views From Sector 666, my attempt to discuss Blackest Night month by month.  Joining me for this madcap journey into the zombie apocalypse for the DCU is my good friend Thomas Deja, host of DJ's Comics Cavalcade and co-host of the addictive Better in the Dark.  Thomas has been on the show with me before discussing Green Lantern and it seemed like he was a good choice to discuss an event that stems from the Green Lantern titles.  Hopefully Shag will be with us next month when we do this but this thing came together with little to no notice so I didn't have a chance to coordinate things as I normally would.
So this month we give a brief and horrendously inadequate break down on the lead up to Blackest Night before getting into Green Lantern #43, Blackest Night #1, Blackest Night: Tales of the Corps issues 1 thru 3 and Green Lantern #44.  Amidst the "serious discussion" are about sixteen hundred tangents that amused us greatly.  I also do the world's worst impression of Dan DiDio.  I mean it was awful.  Really, really bad.  I was thinking of cutting the majority of our tangents but they made me chuckle while editing and Views is all about tangents.
During the episode I mention John Ostrander and his battle with glaucoma.  John Ostrander is one of the best writers that the comic book business has ever seen.  Suicide Squad.  Firestorm.  Manhunter.  The Spectre.  The Kents.  These are all some of the best comics I have ever read and if he loses this battle he loses his site.  Check out the site Comix4sight and see how you can help.  If all you can spare is a dollar that's fine but try to give something because John deserves it.
Next month: Blackest Night #2,  Green Lantern #45, Green Lantern Corps #39, Blackest Night: Superman #1, Blackest Night: Batman #1 and Blackest Night: Titans #1.  Thomas will return and hopefully I can get Shag on too.
Also check out the podcasts Thomas either hosts or co-hosts because they…are…awesome.