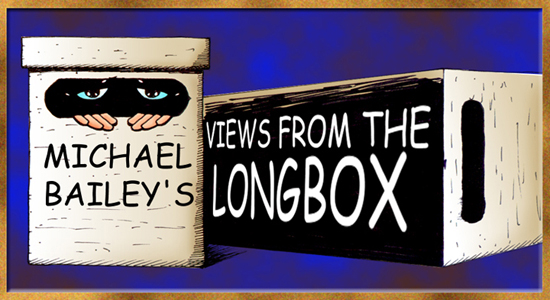 Episode 103: The Gerry Conway Interview
It's a big episode this week, folks!  Not only does the Irredeemable Shag return to his semi-regular co-host spot but also we got to "sit down" and have a two hour conversation with a writer that pretty much embodied the word prolific in the seventies and eighties.  Gerry Conway joins us and in those two hours we only scratched the surface of his career in comics and television.  What we did cover was choice however and we get some behind the scenes info on the creation of Firestorm, Steel: The Indestructible Man, Justice League Detroit, the Superman vs. The Amazing Spider-Man special, DC during the Explosion and Implosion and much, much more.  We even get to talk some Law and Order: Criminal Intent, which was really cool because I am a huge fan of that show.
I would like to thank Gerry once again for taking the time to do this interview and a big thank you to Shag for setting it up.
At one point towards the end of the interview Gerry  mentions Phillip Jose Farmer's Wold Newton Universe and Shag suggested putting a link to something about that in the show notes.  Well here you go. Check it out because it is quite fascinating.  Scroll down a bit past the ad to find the content.
Next week: Zach (a.k.a. Spideydude) and I talk the Clone Saga.  Well, Zach talks the Clone Saga and I chime in once in a while.